"Focus on a marketing activity you enjoy and you'll be a more effective marketer"
I love this quote from Jay Harrington, owner of Harrington Communications
We are increasingly seeing professionals getting into the habit of creating the type of content they are passionate about. Because these professionals own the contact and understand it inside and out, they share it and most importantly they keep consistently creating and sharing it.
The most effective content comes from a place of knowledge and authenticity. Here are some examples:
Example one: Shireen Peermohamed Partner at Harbottle & Lewis - Talk about what amuses you or/and that you are passionate about...
Example two: Voirrey Blount, Admiralty Manager, Reed Smith - Create an 'I read this so you do not need to - here is the important points you need to know' post...
Example three: Peter Hubbard, Senior Partner at Anthony Collins Solicitors - I am hosting this event - come along. It will be great!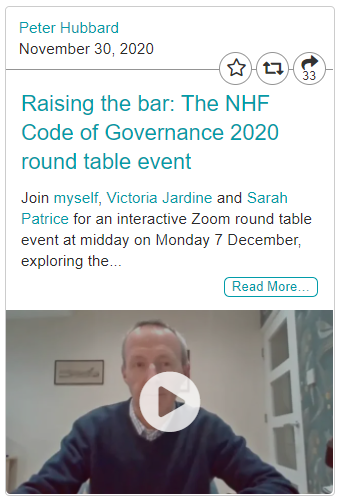 Example four: Nicholas Fitzpatrick, Global Co-Chair, Media, Sport and Entertainment Sector and Alasdair Muller, Associate - Here is a recording of us talking with one of my most important clients...
Example five (my favourite): Sara Maccallum, Commercial Tax Lawyer and Senior Partner at Boodle Hatfield LLP - I recorded a video of me talking about something that is important to my clients which is happening right now...
I will finish as I started, quoting Jay Harrington:
"To generate clients, you have to be visible. You can't sit back and wait for business to come in. But you don't have to market yourself in ways that stress you out and make the already difficult job of being a lawyer even harder."